Tamed minimalism – Britop Lighting's lamp Herbert
Minimalism and scandinavian style are very popular trends in interior design which fame began in the 60s of 20th century. Though it seems that aesthetics from north of Europe won hearts of majority of contemporary users. Why? It is probably related to misconception that supposedly ascetic arrangements may be cold and featureless. We debunk the myths! Minimalism does not have to be boring!
Idea of minimalism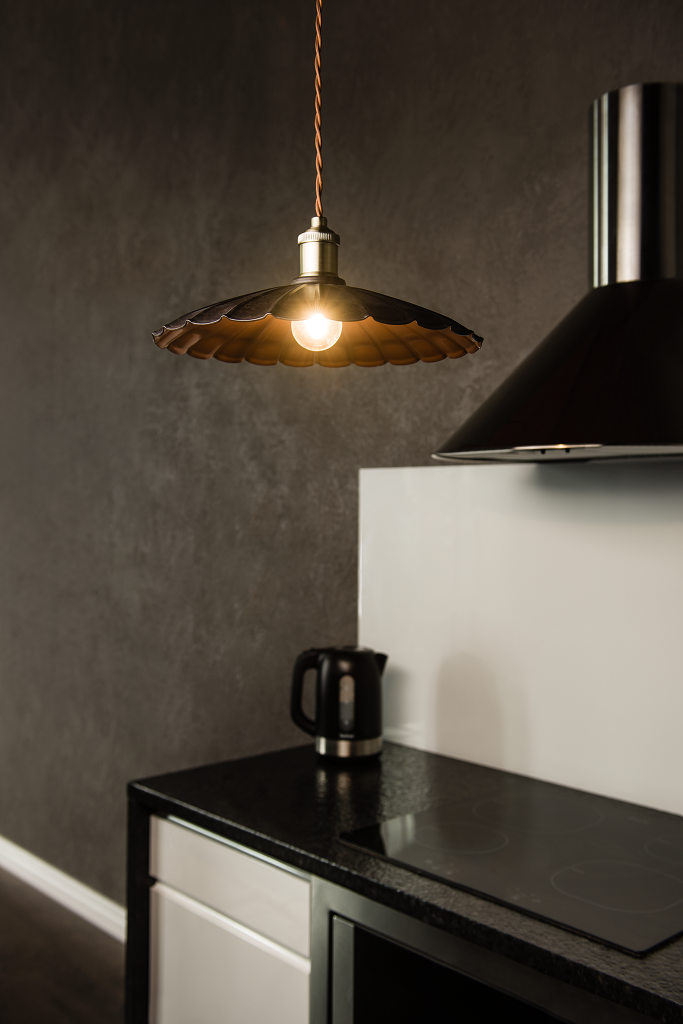 Contemporary minimalism in interior arrangements often is related to life's philosophy, which escapes from consumerism, chasing the temporal goods and overload of information. It leans towards ecology, conscious choices in matters of raw materials usage and also looking for tranquility in harmony and quietness in simplicity. Interiors where less means more and also spaces inspired by frugal Japanese stylistics seem to be a reflection of those pursuits.
Order at home, order in life
Minimalistic interiors are well-ordered and neat. There is no place for needles trumpery, fancy texture, debaucherous colors or experiment in matters of form. Instead, geometry, toned colors, functionality and space are the features that dominate. The furniture is simple, proportional with regular organic shapes. They have vertical and horizontal divisions and capacious, lockable shelves, that can hide usually unused objects. Minimalism, creating interiors that should help with calmness, does not operate on intensive colors that may distract and cause tiredness. It favors white, beige, grey and also deep, classic black.
Contrast for harmony
Utilitarianism and balance are basic determinants of asceticism. However, as white seems cleaner in juxtaposition with deep black, as the harmony of minimalism is emphasized by sublime accessories, which break dominant symmetry and rawness of the interior. Large-sized graphics, painting in simple frames or eye-catching avant-grade sculptures are perfect in this role. Composing colors is an original way to beef a minimalistic interior up. Color accent as a wall in vivid turquoise, amaranth or violet may be a good choice during making the ascetic interior more creative.
Form and function

Items joining functionality and aesthetics as cushions, table mats and first of all design lamps as Herbert of Britop Lighting may be successful in taming asceticism a bit. The lamp placed in a minimalistic interior will make that the space will be milder, friendlier and subtle. Harmonious and quite shallow lampshade, divided with symmetrical profiles, exposes a decorative bulb emitting delicate, cosy light is making the arrangement seems comfortable and safe. Warm light is enhanced by rusty-brown finishing of the inner side of the lamp. The model is a bit reminiscent of calicle of an exotic flower or wings of a butterfly what indirectly refers to pursuance to harmony with nature.
Accessories breaking minimalistic covention seem to be an inherent element of ascetic style. On the one hand they emphasize internal coherence, on the other hand, presented on monochromatic arranagement they are more eye-catching and because of that, they can expect more visitors' attention. We should remember to select the diversified arrangement with attention and reflection. A designed lamp, an interesting sculpture and color accent may already introduce an impression of chaos.
Minimalism or Scandinavian style? The choice depends of course on lifestyle, personal esthetic preferences, architecture style and surrounding of the building. It is worth to remember that frugal design does not mean a boring, featureless interior. It is sufficient to place in the interior an properly chosen element that softly breaks the convention, on the one hand it emphasize its unique character, on the other hand it will warm the interior up.